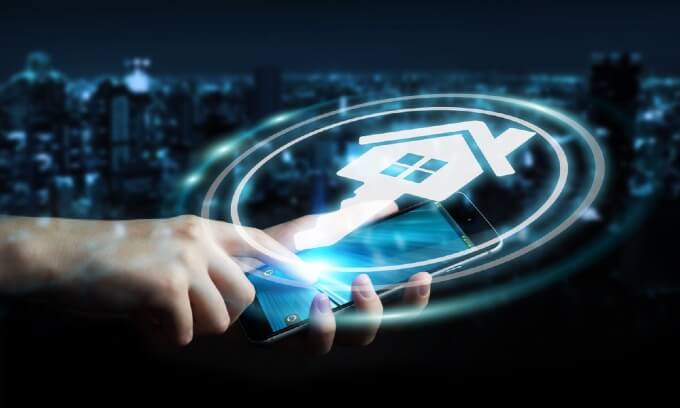 What is a Digital Home Loan – Can You Get Lower Rates?
Digital home loans are shaping up to be the next big thing in the mortgage market, with even some of the big banks rushing to launch new products. But is this type of mortgage right for you, and can it save you money? We take a look at what it is.
There was a time when applying for a home loan meant filling out a lengthy loan application and going to your local bank branch. What followed was often a long and agonizing wait to find out if your loan was approved.
Nowadays, technology makes it much easier to apply for a home loan, and digital home loans have sped up the process even further.
So what is a digital home loan, who offers it – and can a digital loan help you save with a low rate?
What is a digital mortgage?
Digital home loans refer to mortgages available from fintech lenders, sometimes referred to as digital banks or neobanks.
All lenders use technology to varying degrees in the home loan application process. What sets digital lenders apart is that their loans have an online-only application process often involving the use of an app. Additionally, digital home loan technology is allowing some lenders to reduce loan approval times to minutes.
Who offers digital home loans?
The digital home loan market is still in its infancy here in Australia, but there are a growing number of providers offering digital-only loans to borrowers.
Some of the top lenders in this space include providers such as Athena, Nano and Tic:Toc Home Loans (funded by Bendigo and Adelaide Bank). Until recently, 86,400 was part of this range, but NAB bought the lender in 2021 and merged 86,400 with its online brand UBank to form ubank.
In addition to these lenders, Commonwealth Bank is fighting for a share of the digital home loan market with the launch of its digital brand Unloan. Westpac also recently announced that it would launch a "Fast Approval Digital Mortgage" towards the end of 2022, promising unconditional approval in as little as 10 minutes.
How do digital mortgages work?
Once your home loan is up and running, digital home loans work much the same as a traditional mortgage. It's the loan application and assessment process that typically sets digital home loans apart from regular loans.
Each digital lender has their own systems and processes. However, Unloan claims that it only takes borrowers 10 minutes to apply for a loan. The common thread that speeds up the loan assessment process is that much of the behind-the-scenes processing is done using smart technology.
For starters, instead of handing over printouts of your old bank statements, some digital lenders are harnessing the power of open banking. This gives the lender (with your permission) read-only access to your daily account to review past transactions.
Using sophisticated algorithms, the digital lender analyzes your account entries to determine your income and spending habits, and get an idea of ​​how you will handle home loan repayments.
At the same time, the lender taps into the database of various real estate companies to assess the home you are considering buying, while checking your credit score to assess how well you have managed credit and debt in the past.
This is all pretty much the same process that every lender follows. The difference with digital home loans is that each of these steps can be completed at the same time – and at turbo speed. Nano, for example, claims that you can potentially get your loan approved in minutes rather than days or weeks.
Digital mortgages vs big banks: who offers lower rates?
Digital banks have no branch network to maintain and no massive teams of credit analysts to review loan applications. So, in theory, they should be able to offer cheaper mortgage interest rates than the big banks because of their lower costs. Indeed, a quick check of Canstar's home loan database shows that digital home loans can offer some of the lowest rates on the market.
But a digital home loan won't always be cheaper than a traditional loan. For example, some digital home loan providers may prioritize speed, convenience, and a seamless customer experience when designing and marketing their products, without necessarily seeking to compete with other lenders on price.
Is there a downside to digital home loans?
The trifecta of a potentially lower rate, an easy online application process, and a fast loan approval time can make digital home loans look like everyone's ideal mortgage. However, as Tic:Toc points out on its website, digitizing the home loan process is complex, and for now at least, digital home loans tend to be better suited to borrowers with simple circumstances that fit the criteria. from each lender.
In practical terms, this means that digital home loans may not be suitable for all borrowers.
To qualify for a Nano home loan, for example, you'll need a family income of at least $100,000 plus a minimum deposit of 20% or 20% home equity for refinancers. Nano does not offer construction loans or loans to purchase vacant land.
Currently, Unloan is only available to refinancers, although its website says loans for homebuyers are on the way.
Tic:Toc does not offer construction credit, split credit (divided between fixed rate and variable rate) or credit with guarantor. Units and apartments in a high-density complex, which Tic:Toc defines as more than five stories, require a 30% down payment.
In short, you need to be sure that you meet the lender's criteria. If you don't quite fit the bill, it's good to know that in today's competitive mortgage market, there are plenty of low-rate lenders vying for your business. Your loan approval may take a little longer.
Cover image source: sdecoret/Shutterstock.com
---
Thank you for visiting Canstar, Australia's largest financial comparison site*